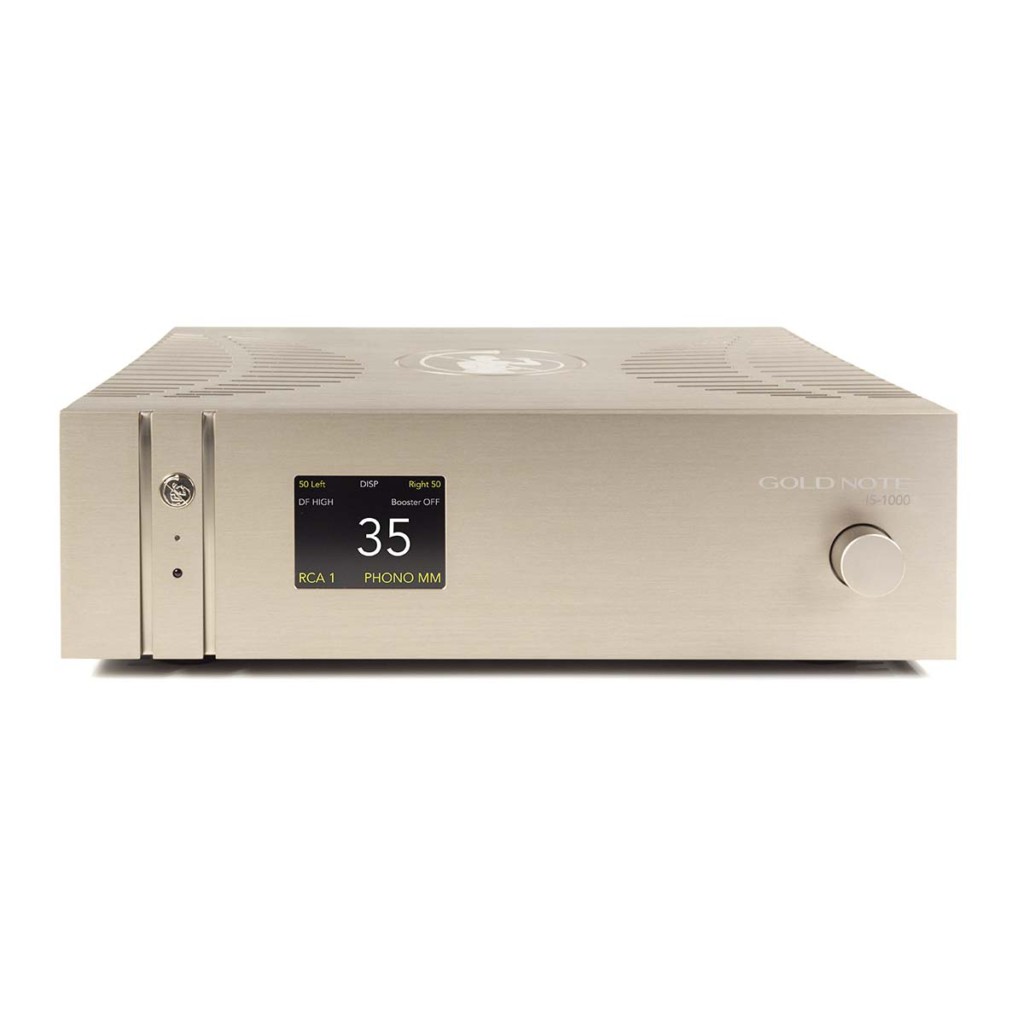 $5999 ($5000 standard version)
A true multi-discipline, 125Wpc Class AB, DAC-equipped, network-audio performer that summoned a neutral personality throughout the midrange with intimations of extra bloom and body in the mid and upper bass. Orchestral music possessed a firm, of-a-piece signature that was detailed and layered yet stable and immersive. Treble octaves were smooth and non-fatiguing. Transient behaviour was unforced and natural, rather than overly etched and prickly. Italy's Gold Note fulfills the expectations of enthusiasts across the generations by having produced a modern, musically engaging, and highly configurable amp.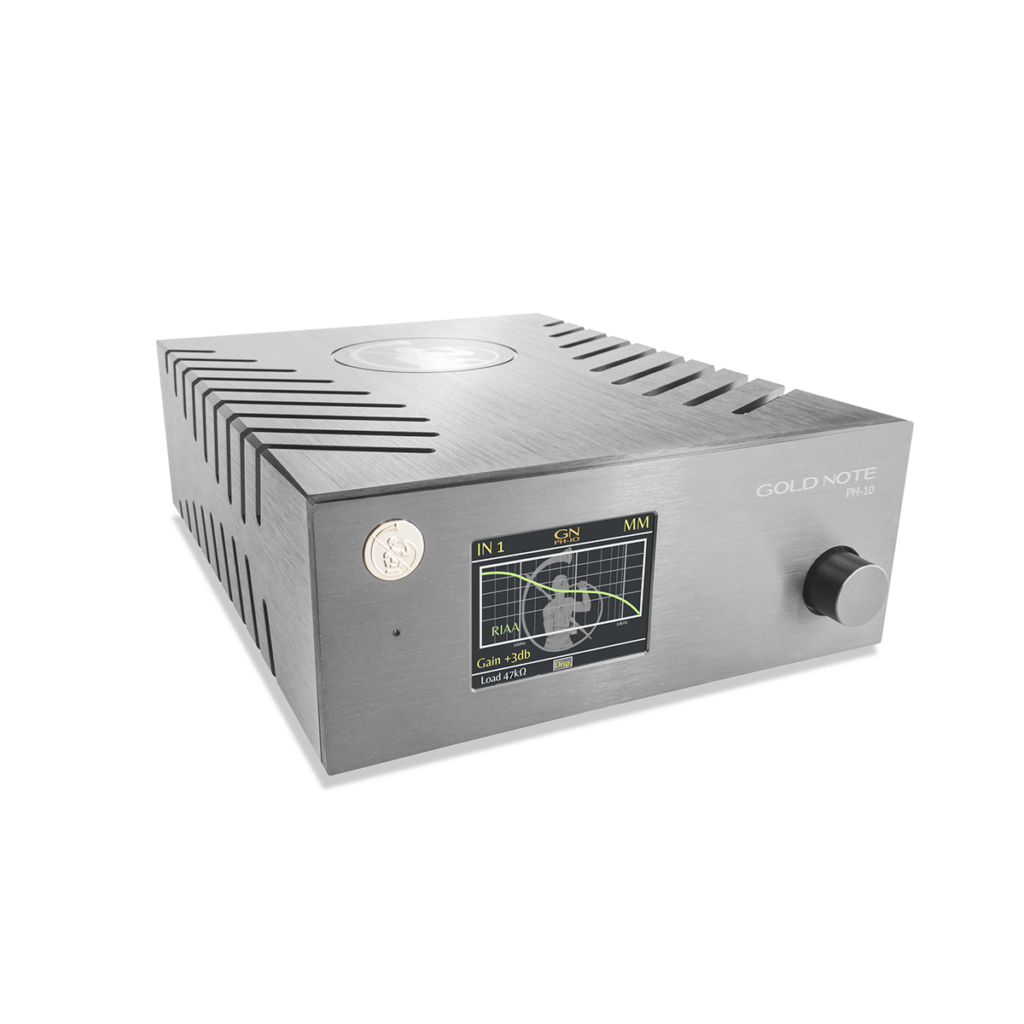 The solid-state PH-10 (and matching optional PSU-10 power supply) is a half-width component, which makes for easy and flexible placement in, or on top of, a cabinet or rack. Fit and finish are excellent. All functions (EQ curves impedance loading, gain) can be adjusted and confirmed via a front-panel TFT display on-the-fly while playing music, allowing specific individual settings to be made for every single record. Its overall presentation is transparent and neutral (with a slightly warm tone and weighty midrange). Some phonostages pursue "absolute technical objectivity" as their goal. The PH-10 is not that kind of product. It's all about the music. If you're a "truth-seeker", there are other products to choose from, but if you're a "pleasure-seeker", then the PH-10 is for you.